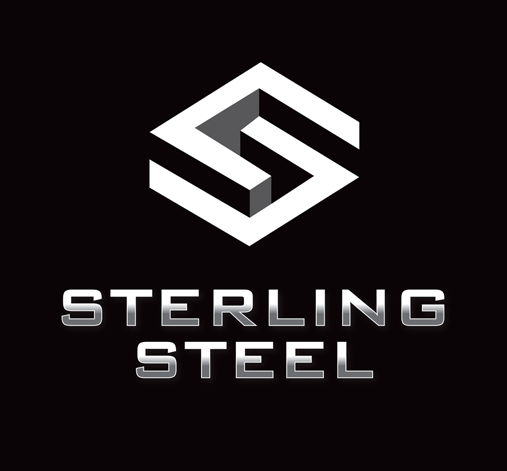 Sterling Steel Brand Development
Sterling Steel is a boutique construction company located in Denver, Colorado. It focuses on luxury home renovations and new construction, but with an emphasis on design. When the company was formed, all that the brand had in existence from a marketing perspective was a logo. It needed an upscale online presence to parallel its target clientele. It was my role as Creative Director to create a brand identity that was clean and well-executed among all media platforms. We first started creating the basic identity elements and establishing the brand guidelines, web site
,
business cards and some portfolio books for the sales team. From there, the focus was on social media and implementing consistent and engaging content that gave Sterling Steel relevance as a construction leader in the Denver market. Most recently, in 2021 we prioritized filming and video production to tell the story of the company. While some of the longer length videos are still in production, there is a completed shortened version (posted here), along with various 30 second clips we've released throughout the year on social media. I directed these videos from a creative perspective (bringing in props, photographers and make up artists when necessary). I worked closely with the videographers on site during filming, created the filming schedules for the employees in them, and developed the overall plan for how to portray the message.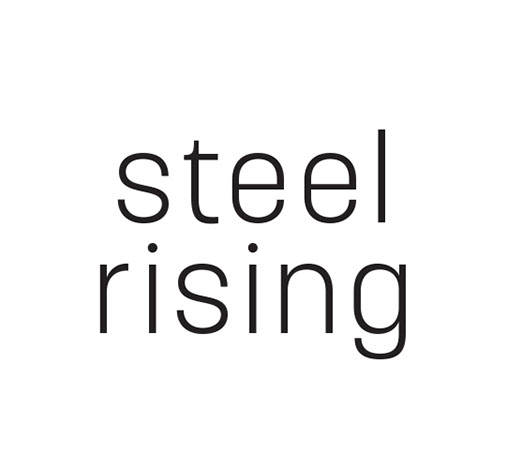 Steel Rising: The Launch of a Blog
In 2021, I pitched the idea of creating a blog for the company called Steel Rising.  Steel Rising was to be different and even unexpected for a construction company's blog. Sure, its intent was certainly to be informative and showcase Sterling Steel's clients and work, but we also wanted it to be aspirational and personal. We wanted it to showcase personal stories of clients and employees that go deeper than the drywall, framing and construction in the normal day-to-day. In September 2021, Steel Rising went live and with it, a variety of social media pushes and announcements launched. The design intent of this blog was for it to be clean, fresh and bright — almost magazine-like — in the photography and quality of the articles written. I was creative director for all aspects of getting this site launch and managed everyone from web designers, SEO professionals, copywriters and photographers. I continue to manage the ongoing management of this new blog: Crafting article topics, planning social media, conducting interviews with individuals featured,  coordinating that information with the copywriters, and directing the photoshoots.
STERLING STEEL BRAND DEVELOPMENT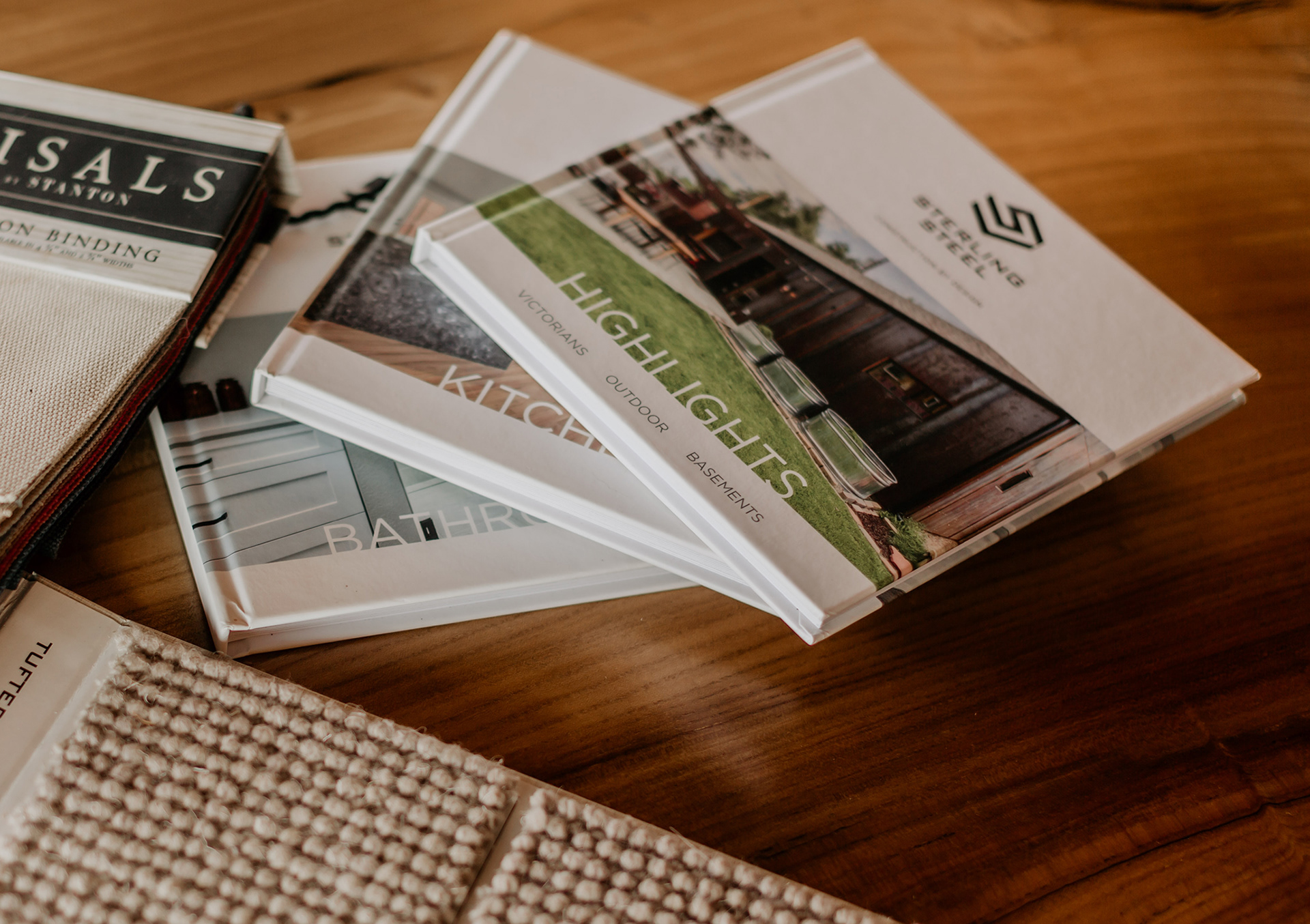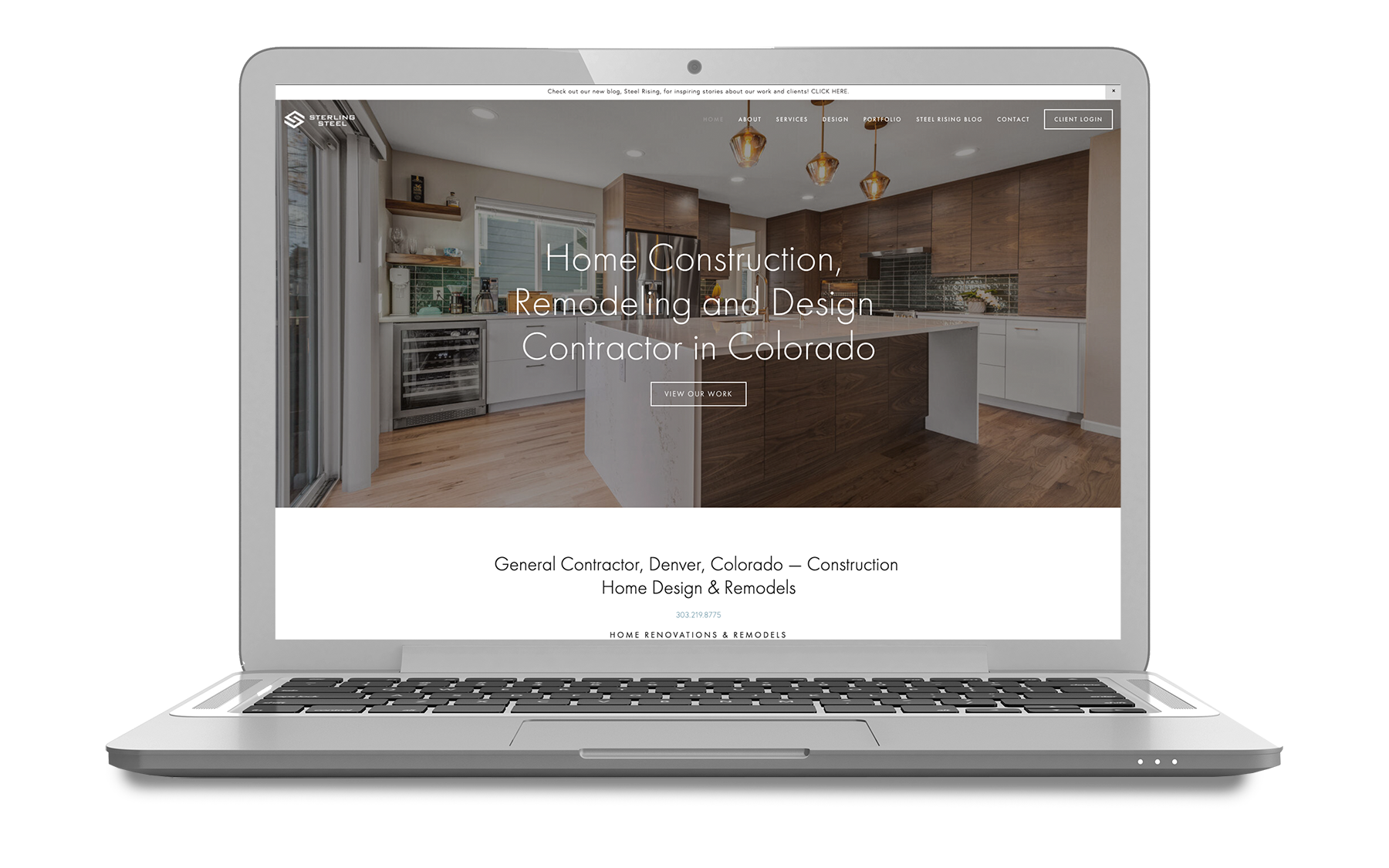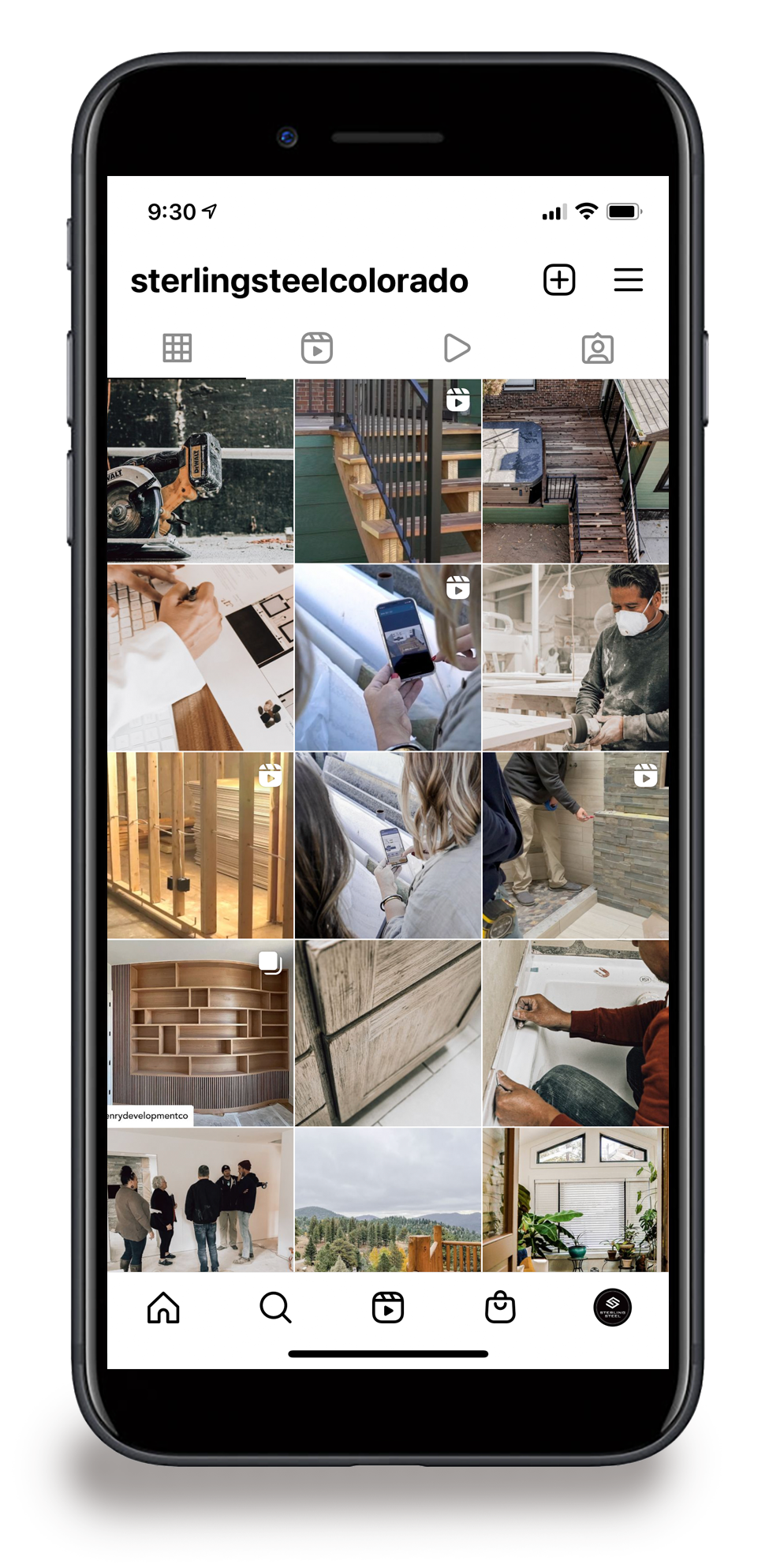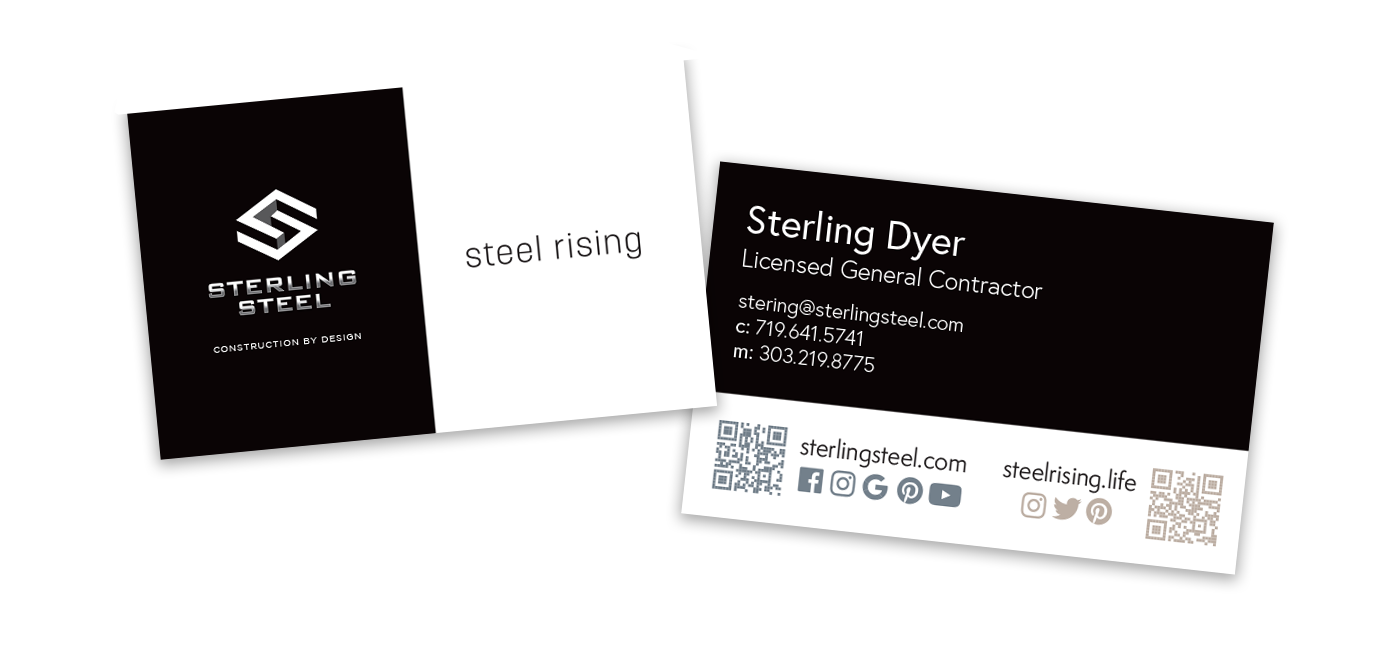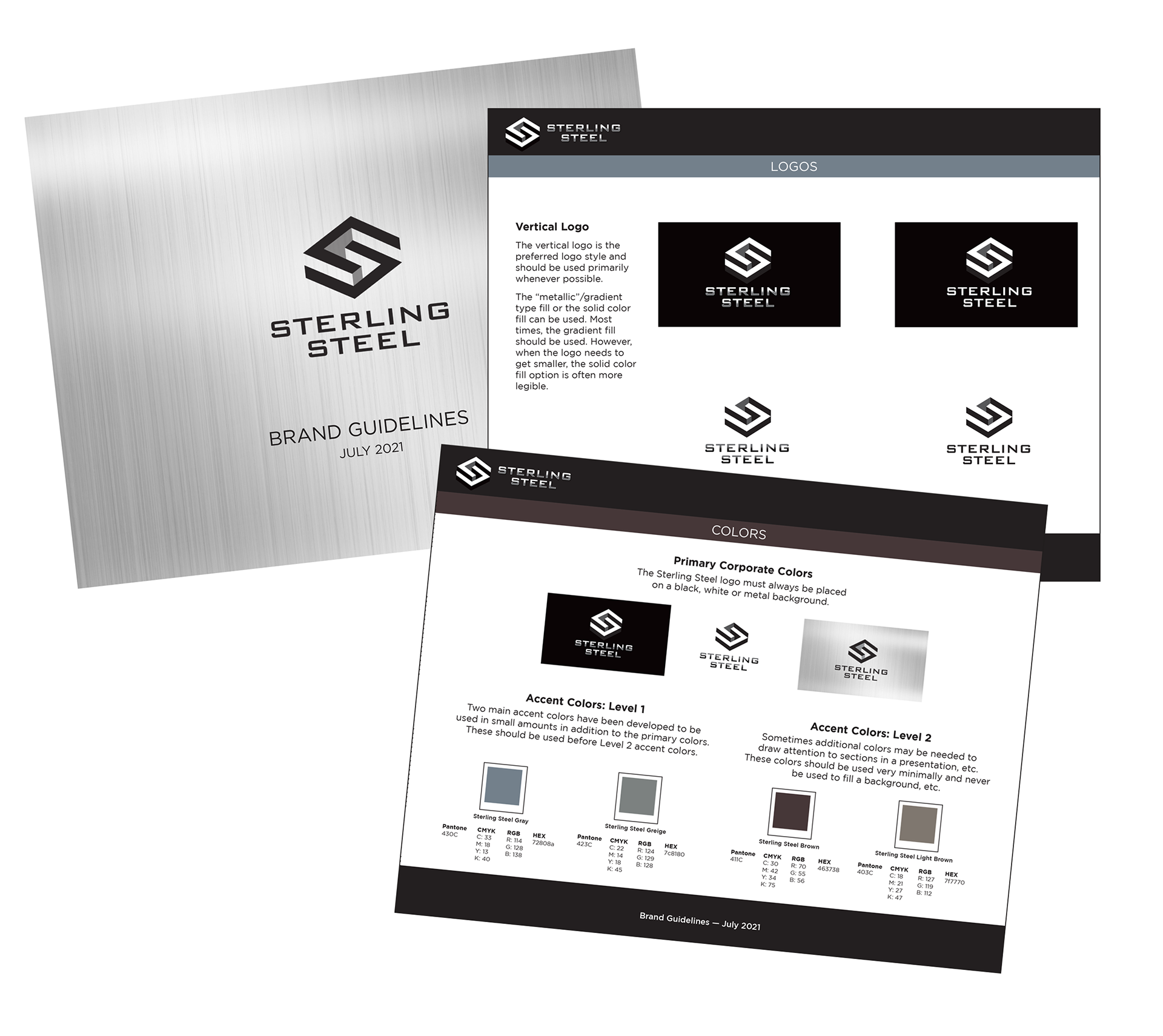 STEEL RISING: THE LAUNCH OF A BLOG