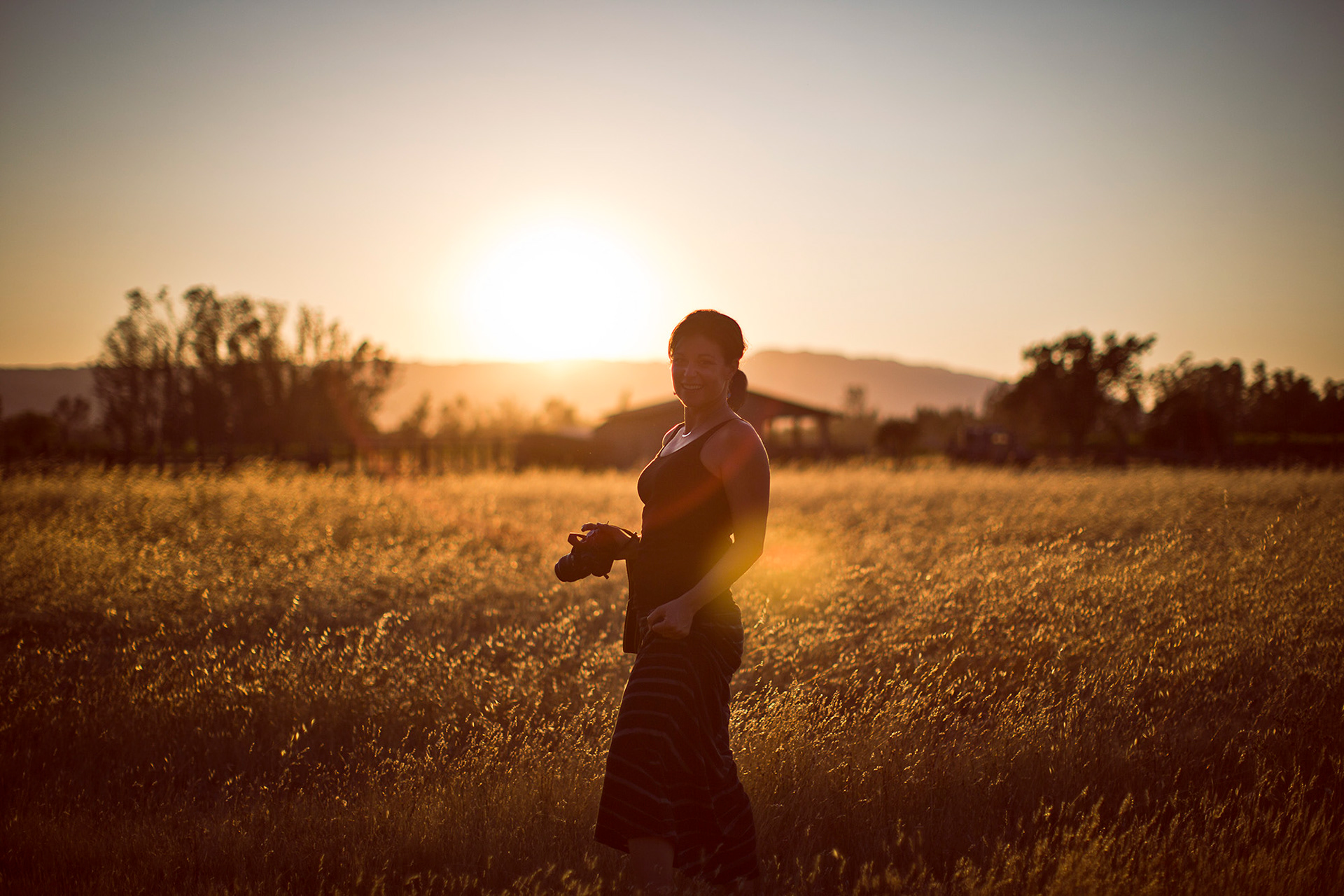 I'm a St. Louis native and Denver transplant after moving here in 2010. I have wonderful family and friends back in St. Louis, but I'm thrilled with my decision to live in Colorado. I recently got married to my husband, Sterling, and we're enjoying the joys (and the increased workload, let's be honest) of new home ownership. But it's a challenge that has its own unique fulfillments. I love to be active – usually switching it up between yoga or weight lifting, or enjoying exercise outdoors. I love travel, wine, cooking, cookbooks, gardening, jewelry, movies, puppies, Christmas, organization and that time of day just before the sunsets.
I truly enjoy being a creative and designer. I feel so lucky that I've never even had the passing thought, "I wonder if I should do something else," at any point in my career. I can only concur that this means I'm in the right field! While print design is where most of my long-term experience lies, I have a firm understanding of the many interactive and engaging ways that we can connect with consumers: web applications, event marketing, interactive media and social media channels. These trends feel like they change daily — and they truly do. It's an exciting time to be a designer. We constantly get to challenge ourselves to deliver relevant and current solutions.
I've enjoyed the process of maturing into a more seasoned designer over the past 20 years. It took time to finesse my creative style and ability, and more importantly, to truly see the big picture: the strategy and marketing communication needed behind a nice design. I enjoyed spending the bulk of my career (almost 15 years to be exact) at
Ansira
where I most recently was Associate Creative Director. Here, I was able to develop new ways to reach consumers through effective creative and strategic solutions for brands.
There are many things I love about this beautiful state of Colorado where I live. But in addition to the nature, hiking and skiing at my backdoor, I live in a very vibrant city—one that is growing and filled with opportunity and innovative people. Since 2013, I've had the pleasure of working on freelance projects with a number of startup companies based in Denver. For these clients, I often work on everything from branding, product packaging and web site design to helping manage and produce creative images for Instagram and other social media formats. I work with them on creating a consistent brand image throughout all marketing formats. Working with these clients is so fulfilling in a completely different way from what I was used to in a larger agency. To be a part of an idea or business that doesn't even yet have a name, let alone a brand, is exciting and presents infinite possibility. I've had the pleasure of seeing some of these companies grow and expand over the years. In 2017, I created
Brink Design Studio
to explore this passion and its opportunities full-time. 
Bachelor of arts degree in Interdisciplinary Studies from the University of Missouri-Columbia with a core educational focus in graphic design, marketing and sociology.